An image from today's adventure…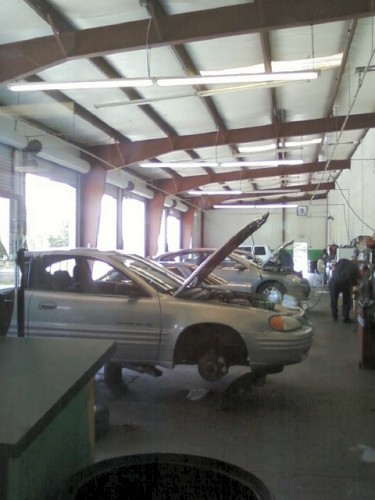 And yes, my car IS missing it's right front tire!

Don't worry though, I got it back. I guess they have to take it off in order to access the compressor.
$636.43 in debt later, my car once again has functioning air conditioning and is thus drivable in here on the surface of the sun in Florida's summer. Just in time for me to hand it over to Love to drive since his car is still not fixed and with his lengthy drive to-and-from work versus my very short drive means if there's any chance of keeping it going until we can fix his, we need to limit it's mileage the next two weeks.
Boo being in debt, but yay a/c!