My hatred of Florida summers knows no bounds.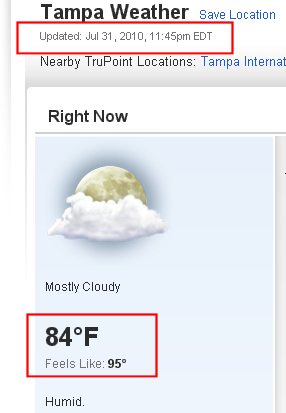 And yes, that does say that at 11:45pm, the actual temp is 84F (29C) with a feels-like of 95F (35C)
This is why my damned power bill for an apartment is $200 effing dollars. By the way, this afternoon, the heat index got to 111F (44C).
I give up. I'm going to bed.