I've been busy as usual working on updates, new items and restocks in my PhoenixFire Designs etsy shop. There's ALWAYS something to do when you're a one-woman small business!
Here's a peek at some of the pieces I've listed lately.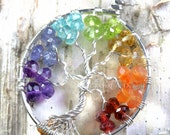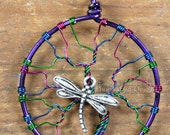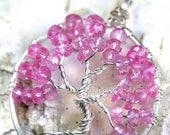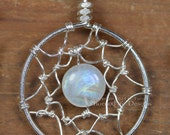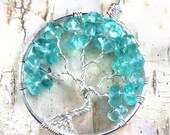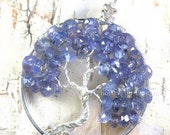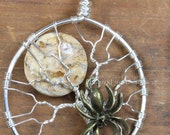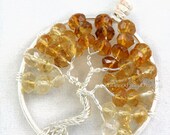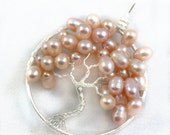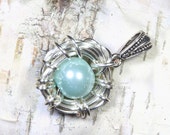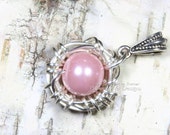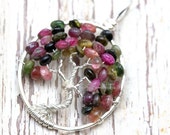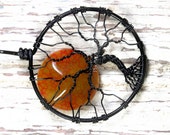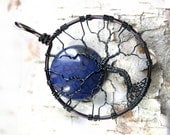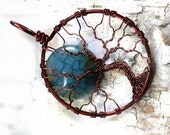 All kinds of goodies!
Rainbow Chakra Tree of Life Pendant, Fantasy jewel multicolor tree with dragonfly charm, Tree of Hope (Breast Cancer Awareness tree of life pendant with pink topaz.)
A brand new "Faerie Dreamcatcher" with natural rainbow moonstone coin bead woven into the web, Blue Apatite Tree in the color of the Caribbean Ocean, Tanzanite Tree of Life pendant.
A graphic golden feldspar full moon Tree of Life pendant with a spider charm (Spider Tree!), shaded Citrine in an ombre of pale yellow, honey, amber and whiskey tones, soft peach/pink freshwater pearl wedding tree of life (bride necklace or bridal gift perhaps?)
It's a Boy! bird nest with baby blue egg, It's a Girl! bird nest pendant with baby girl pink egg (absolutely perfect baby shower gifts for a new mom or grandmother!), watermelon tourmaline tree of life in an array of pinks, greens and black.
And three brand new fire crack agate full moon trees: orange Halloween moon in black wire, royal midnight blue in gunmetal wire and aqua teal blue in brown wire.
Whew! My fingers are tired just looking at all the handmade wire wrapped pieces knowing I made them all! 😉 And there are so many more available in the shop!
Plus, as always, I gladly customize and personalize. After all, it's all made from scratch anyway so there's no reason I can't make it unique just for you to your specifications! Oh and free shipping on any jewelry order to the US!
www.PhoenixFireDesigns.etsy.com
Don't forget you can also find PhoenixFire Designs on Facebook and check out our gallery of custom orders on TreeofLifePendants.com as well!
As always, thank you for your support! 😀