The holidays start showing up in store decorations months in advance these days, yet it seems we STILL manage to get ourselves overwhelmed trying to figure out the perfect gift every year! And despite "Christmas creep" taking over Thanksgiving and even Halloween, it still normally blindsides us.
My first suggestion: Avoid the mall and mass produced stuff from China. Support handmade this holiday season and you will also be supporting a real person; an artist a local maker. Here are some gift suggestions to help you pick awesome things for your friends, family and loved ones!
Luxury Lover
Do you have someone in your life that loves the finer things? You can rarely go wrong with jewelry! And of course, not just any jewelry but something unique and made from gorgeous, natural gemstones.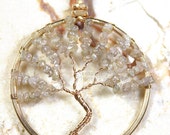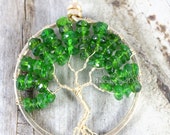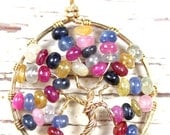 14k gf Natural Rough Diamond Tree of Life
14k gf Chrome Diopside (Russian Emerald) Tree of Life
14k gf Multicolor Natural Sapphire Tree of Life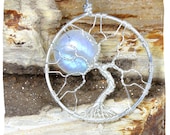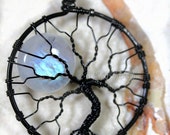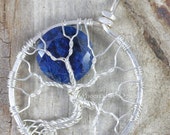 Reclaimed/Recycled Argentium Sterling Rainbow Moonstone Tree of Life
Large Full Moon Rainbow Moonstone Black Tree of Life
Natural Blue Sapphire Full Moon Tree of Life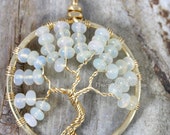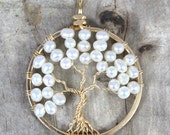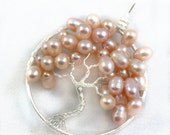 14k gf Ethiopian Welo Opal Tree of Life
14k gf Ivory Freshwater Pearl Tree of Life
Peachy Pink Freshwater Pearl Tree of Life
Nature Lover
Tree huggers, natural lovers, animals lovers – people who love the Earth and all it's splendor!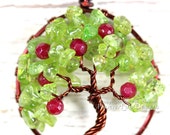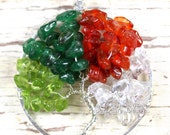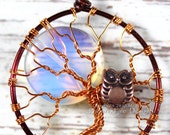 Apple Tree in Peridot with Ruby Red Jade Apples in Brown
Four Season "Wheel of the Year" Tree of Life (Spring, Summer, Autumn, Winter)
Opalite Moonstone Full Moon Tree of Life with Owl
Star Gazers
Fans of the nights sky, astronomy, celestial images, moon and stars, or just people who enjoy looking up at night!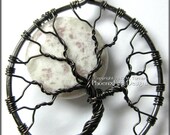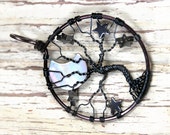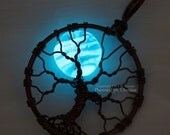 Feldspar Full Moon Tree of Life in Gunmetal Wire
Mother of Pearl Crescent Moon and Hematite Stars in Gunmetal Wire
Glow in the Dark Full Moon Tree of Life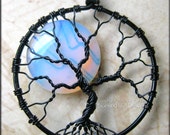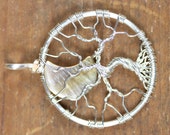 Abalone (Paua) Shell Crescent Moon Tree of Life
Opalite Moonstone Full Moon Tree of Life (#1 most wished for item in my shop!)
Mother of Pearl Crescent Moon Tree of Life in Silver
Gifts for Mom
Personal is always best when shopping for gifts for Mom! Mothers love to have family trees or pendants with birthstones; things that represent the bonds of family. And if she is a new mom or soon to be new mom, nothing will make her prouder than letting everyone know about the new addition to the family!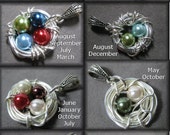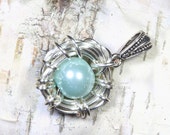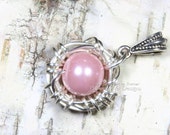 Custom Family Birthstone Bird Nest Pendant
It's a Boy! bird nest pendant
It's a Girl! bird nest pendant
And there you have it!! Just some of the available items by PhoenixFire Designs on Etsy that will make wonderful gifts this holiday season!